You may want to keep your registered custom events (yahrzeits, birthdays) when you need to replace your device, or to transfer them to someone, or simply save them in dry and cool storage for backup.
It is possible to export the definitions list, for future re-import into your (or someone else's) CalJ app.
Open the  Settings tab, then Custom Events section, and My Events item.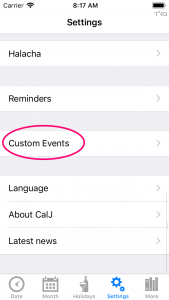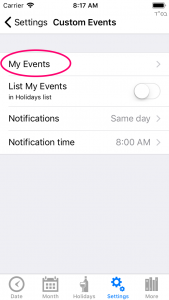 At the bottom of the Events list, you can see two buttons: one for Export, and one for Import.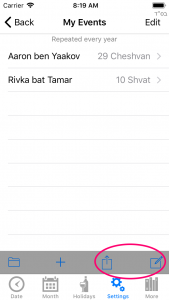 1. Export
The application shows a screen containing a special code which you need to select and copy, in order to paste it in some note of yours (for example: an email).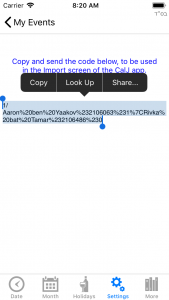 2. Import
The import procedure shows a screen in which you are invited to paste the special code thus obtained.